New Meters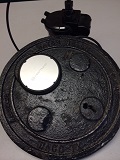 New Meters
The Mayes County Rural Water District 5 Board after much research and consideration has decided to begin replacing the current meters with new AMR (Automatic Read Meters). Many Districts are switching to this method and it is predicted that most will be using AMRs in some form in the near future due to the ability to obtain more accurate and timely readings and lessen water loss. The District recently purchased one hundred of these meters and the reading software. The installation of them will begin in the Pryor area at the beginning of the system. The meters will still be read by Lee Inspection for the current time, until the reading software is interfaced with the District's utility software and the District employees have completed training to use the reading software.
If you notice a difference in the meter or have concerns please call the office to see if you are one of the members assigned an AMR meter. You may also notice a slight increase in your water usage and bill, as the new meters will be much more accurate at recording usage and miss less gallons than the old meters.
All meters are the property of the District and are not to be tampered with at anytime.
Water Bills
Don't Forget Payments due by 16th of each month!
Cut off Day for anyone with a 2 months past due / previous balance will be 11 a.m. on the 1st Tuesday of each month. Your bill with previous balance is your notification of past due. Please pay all past due sums or call the office before 11 a.m. on that day to make arrangements. If payment or arrangements are not made before that time and date you will be charged a fee and a work order will be issued to disconnect your service. After a Work Order is issued service will only be reconnected or left on if all past due and fees are paid. If service is disconnected it may not be reconnected until the next business day.
Conservation Tips
There are a number of easy ways to save water, and they all start with you. When you save water, you save money on your utility bills. Here are just a few ways... Learn more...
WATER PRESSURE
If high pressure is a problem, customers are responsible for having a regulator installed on their side of the meter. The District does not provide regulators.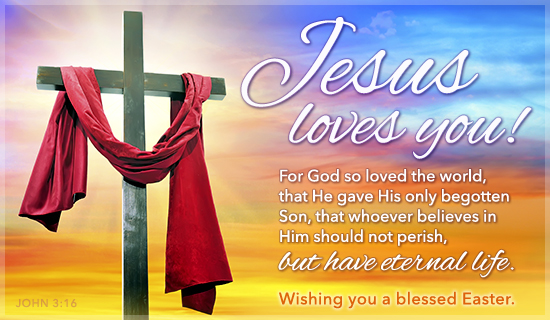 Happy Easter!
May this year's Easter bring your hope and joy.
PAYMENT OPTIONS
Looking for the most convenient way to pay your bill? We offer a wide variety of payment options to our customers. Simply choose the option that best suits your needs... Learn more...
SHUTTING OFF THE WATER
It is recommended that all new construction have one or more shut off valves installed somewhere on the members side of the meter. For older lines, if you are installing a new regulator it is a good idea to install a shut off valve at the same time. The shut off valve in the District meter can is not intended to be used for shutting off the water on a regular basis, but for emergencies and occasional use only. Excessive use of this valve may cause it to not operate in an emergency or to leak.